Moved
Since February 2020, I am a university assistant at the Johannes Kepler University Linz, at the Institute of Computational Perception, where I also have a personal homepage.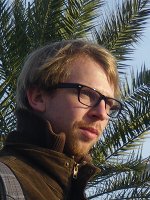 Contact
Email

jan.schlueter ... ofai.at

Phone
(+43-1)5336112-23
Fax
(+43-1)5336112-77
Address
Austrian Research Institute for Artificial Intelligence
Freyung 6/6
A-1010 Vienna
Austria
Research Interests
Convolutional neural networks and deep learning
Acoustic sequence labeling and event detection
Weakly-labeled data and multiple-instance learning
Differentiable time-frequency representations
Publications
Conferences and Journals
Workshops
Theses
Jan Schlüter: Deep Learning for Event Detection, Sequence Labelling and Similarity Estimation in Music Signals. PhD Thesis, Johannes Kepler University Linz, Austria, 2017. (PDF, BibTeX, code)
Jan Schlüter: Unsupervised Audio Feature Extraction for Music Similarity Estimation. Master Thesis, Technische Universität München, Munich, Germany, 2011. (PDF, BibTeX)
Jan Schlüter: Accelerating the Debugging Process within a Development Environment for Multiagent Systems. Bachelor Thesis, University of Hamburg, Hamburg, Germany, 2008.